Quality in the Pirawarth Clinic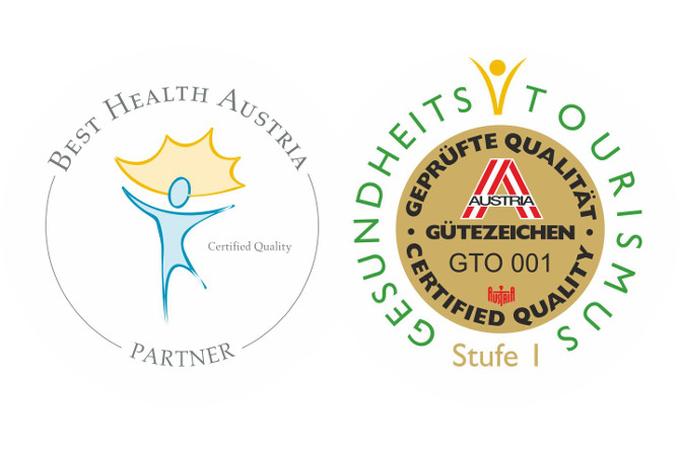 To provide high quality services in all our areas, we work with this motto every day together.
The confirmation of our high quality standards for us came with the Austria Quality Seal Health Tourism - Best Health Austria award which we received in 2004 from independent experts.
For this award, compliance of over 130 criteria are examined that ensure service quality, well-trained staff and continuous improvement. Our company is assessed annually since then to meet the criteria and the development of the company is also questioned. These regular "views from outside" help us to continuously optimize our processes.
That is our guarantee to you, not only to maintain our level of performance, but to continuously improve.
Additional information on Best Health Austria can be found at www.besthealthaustria.com